Photoshoot with Stacey Nicole Artistry
Model: Alyssa
MUA: Stacey Nicole Artistry
Photography: Monica Ai
D
usting off my Canon was probably the best accomplishment I've done this year so far. When my MUA friend asked me to do a teaser photoshoot for her upcoming makeup business, I jumped for that opportunity.
I've worked with Stacey before when I was a beauty consultant at my former job. She would always give me tips and tricks for makeup as well as updating me on the current makeup trends. Bottom line, she knows exactly what she's doing and I love it!
Model: Erinn
MUA: Stacey Nicole Artistry
Photography: Monica Ai
We worked with two models that day as well as myself. They were straight-up naturals (not me). Every prepared and candid shot was perfect and I had to scan through the 200+ photos we took to pick the best ones. I have to say that my favorite pictures were the candid ones. There's something about it that really depicts natural beauty in a person.
Stacey really does amazing makeup art as you can see in these photos. Very flawless and precise yet so natural. Along with natural makeup, she can also do costume as well as headshot makeup for those special occasions. She's currently going on the final stages of her pregnancy and I can't wait for the welcoming of her baby boy. As soon as she pops she plans to get back into her business and I hope to be a part of her projects in the future.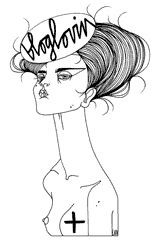 CLICK SHIRTLESS WOMAN TO FOLLOW ME!