GIVEAWAY & SPONSORED REVIEW: Geo Angel Violet
I would like to first thank my sponsor at
Angel Contacts
for these beautiful contact lenses! I don't actually recall reviewing purple contacts nor do I recall owning a majority of them. Purple was never a favorite color of mine but I'm always up to try something new.
Actually, my father's name is Angel so I've always been automatically attached and attracted to anything that had the word "Angel" with it. No bias intentions with other online sites but I've noticed that this website sent in my lenses the fastest. I requested my contacts and a few days later they were sitting in my mailbox. Pretty darn amazing considering the fact that I've been waiting for lenses that I actually bought for about a good month now. -3- ho hum.
Contact Diameter:
14.0mm/14.2mm
Water Content:
38%
Base Curve:
8.6mm
Contact type:
1 year disposal
1 // Outdoors
2 // Indoors
3 // Flash
With flash
Angel Contacts has a great, easy-to-use website with a variety of lenses to choose from. Free world-wide shipping is available for purchases over $50! If not, then shipping world-wide is only $5! Get your pair of
Geo Angel Violet contacts
for $25 ($4 off!) here:
http://www.angelcontacts.com/product/geo-angel-violet/
And now, here I introduce a giveaway I'll be having until the end of this month hosted by Angel Contacts.
Win a free contact lens of your choice from AngelContacts.com!
Enter below on the Rafflecopter widget to win & good luck to all!
a Rafflecopter giveaway
I just received a huge make-up/skincare haul the other week and I'm so excited to share my thoughts on them with you guys! Stay tuned~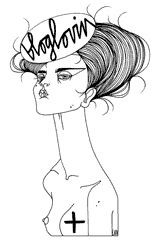 CLICK SHIRTLESS WOMAN TO FOLLOW ME!